Checkups at Ranford Road Dental Centre
Preventative Care Appointments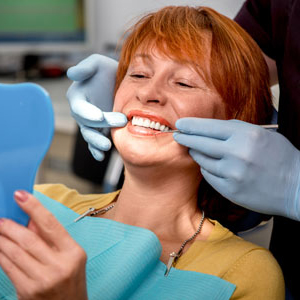 Regular preventative care appointments are one of the most important steps to keeping your smile healthy for years to come.
Because so many dental concerns are preventable, our goal is to assist you in maintaining your current oral health while minimising the risk for other issues that may start to develop between checkups. Earlier intervention means less-invasive and more proactive care of the lifetime of your smile.
What to Expect During Your Visit
During your twice-yearly visit, you will see one of our Oral Health Therapists or Hygienists for a scale and polish, followed by an exam with one of our dentists.
We often use advanced ultrasonic instruments for an efficient and comfortable clean. We will review various ways to protect and maintain your teeth, as well as screen for signs and symptoms of:
Periodontal disease
Oral cancer
Tooth decay
Bone loss
TMJ disorder
The link between your dental and overall health is more significant than most people realise. Through routine cleans, we can lower the risk of associated medical problems linked with gum disease, such as cardiovascular diseases, infertility, pneumonia, preeclampsia and many others.
"Will I Need X-rays?"
Diagnostic X-rays allow us to see areas inside and around your teeth in areas that are not visible during a clinical exam. As such, they are an essential part of proactive screening and prevention-based dentistry. Thanks to digital advancements, our X-ray equipment uses less radiation and is safer than ever.
Additional Preventative Services
After your clean and polish, we will make appropriate recommendations on how to clean or manage specific areas throughout your mouth that may tend to develop more buildup than others.
Depending on your past dental history and susceptibility to decay, we may recommend placing cavity prevention agents such as fluoride or sealants to reduce your risk of developing new areas of decay between checkups. Sealants are especially useful for younger patients after their permanent adult molars have erupted
Schedule a Preventative Care Appointment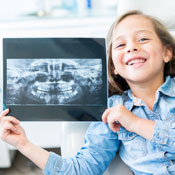 Are you due for a check and clean? Check your health fund today – you may find it's included in your annual allowances. More information can be found on our participating providers page.
By attending regular preventative care appointments you may be eligible to join the Teeth Whitening Club. Contact us now to schedule you or your family's next appointment with us.
---
Checkups Canning Vale Thornlie, Southern River WA | (08) 9455 7388