Teeth Whitening at Ranford Road Dental Centre
Brightening Smiles in Canning Vale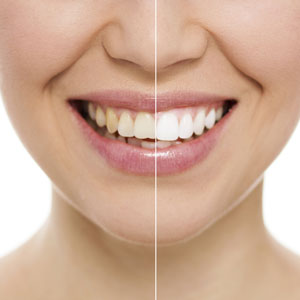 Having whiter teeth is a convenient and effective step toward a beautiful, attractive smile. In fact, some people find that teeth whitening is the only cosmetic dental treatment that they really need.
Lightening the colour of your natural tooth enamel can be challenging with over-the-counter products, but our professional strength treatments offer fast and predictable results on smiles of all ages.
Depending on your personal preferences and tooth colour, we offer a choice between at-home and in-chair whitening at Ranford Road Dental Centre. While both promise excellent results, one offers greater flexibility and the other a faster change in your tooth shade.
In-chair ZOOM® Whitening
ZOOM is the industry leader in same day teeth whitening. During your visit we will apply a specially formulated gel to your teeth, then use a bright blue light that stimulates faster oxidation of stain particles. The 20-minute treatment is usually repeated 1-2 more times until we achieve the desired results. When you need whiter teeth straightaway, our in-office option is the best choice. Please note we offer this service at our sister practice in Canning Vale, DentistWA.
Teeth Whitening Offer $599
Take advantage of our Canning Vale teeth whitening special offer. Have your teeth professionally whitened in one hour for just $599. Some conditions apply. Call us for more information.
Take Home Trays
We fit you with customised trays that snuggly snap over your teeth (similar to orthodontic retainers). Apply a small amount of concentrated whitening gel inside of each tooth reservoir and wear your trays for at least one hour per day. You'll begin to see results within the first week, with full results by day 14.
Keep Your Smile Whiter, Longer
Join our Tooth Whitening Club for only $150 to save on maintenance whitening products and discounts on your initial treatment. Ask one of our team members for details. Whitening can only be completed on teeth that are healthy and free of infection. Schedule your whitening consultation online now to find out if you're a candidate for treatment.
CONTACT US
---
Teeth Whitening Canning Vale, Thornlie, Southern River WA | (08) 9455 7388