Dentures at Ranford Road Dental Centre
Custom Denture Options in Canning Vale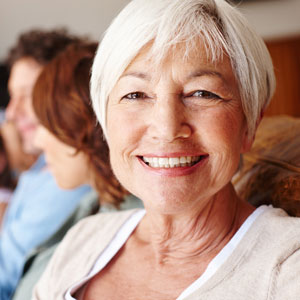 Dentures are an affordable and straightforward option for replacing all of your missing teeth at one time. The removable prosthetics are usually secured in place by suction but they can also be stabilised by dental implants for added support.
During your denture planning process, we will take several things into consideration, such as:
The health of any existing teeth
Your budget
How many teeth need to be replaced
Colour, shape and size specifications
At Ranford Road Dental Centre, each denture experience is a fully customised and colour matching process designed to help you feel comfortable and confident in your new smile.
Types of Dentures Available
The type of denture you need will depend on how many teeth are missing and whether you prefer a traditional design or one that's secured by dental implants.
Full Conventional Dentures - When you need to replace all of your upper or lower teeth at one time, a full denture is an affordable and convenient option to consider.
Partial Dentures - To preserve your remaining teeth, a partial denture snaps in around them, replacing only the teeth that are missing. Partials are generally much smaller than full dentures. They can be made with either an acrylic or a metal base.
Implant Overdentures - As few as 2-4 implants can support an entire full arch denture to prevent rocking or slipping throughout the day. Or, opt for an implant secured bridge for a permanent alternative.
Having Dentures Made
To create a customised set of dentures, we will need to take an impression of your mouth for our lab to design a custom prosthesis that sets comfortably in place over your gums. If any teeth need to be extracted, we can create an immediate denture but it will need to be adjusted after you have fully healed.
If you're trying to decide whether or not to have your teeth pulled or need a new denture made, we invite you to book a consultation online to learn more.
* Any surgical or invasive procedure carries risks. Before proceeding, you should seek a second opinion from an appropriately qualified health practitioner.
---
Dentures Canning Vale, Thornlie, Southern River WA | (08) 9455 7388