Mouthguards in Canning Vale
Is your child among the many participating in some type of organized sport? More and more Australian children are these days. There are many risks when playing footy, cricket, rugby, kickboxing, basketball, netball or other contact sports.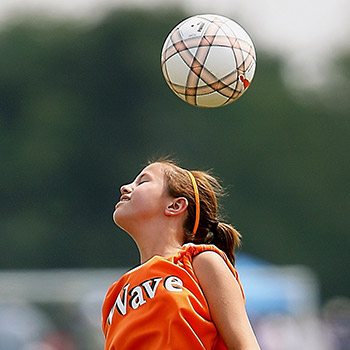 The biggest risk with contact sports? The contact part. When playing contact sports, your child can receive a blow to the head. Or an elbow to the chin. Or a knee to the cheek. A custom mouth guard from Ranford Road Dental Centre is an essential piece of safety equipment to help protect their teeth, mouth and jaw.
Get a Free Mouthguard
With private health insurance you may be able to get a sports mouth guard without expense. Review your policy to see if you're eligible. Most health funds have a provision for a mouth guard gap-free. The Australian Dental Association recommends that all those participating in a sport that risks facial contact should wear a mouth guard. Without mouth protection we see a variety of injuries in our practice: • Cut lips • Chipped or cracked teeth • Tongue damage • Jaw injury • Knocked out teeth • Brain concussion • TMJ issues Often these are preventable injuries. Without a mouthguard, it can require restorative dentistry over an extended period of time. A mouth guard is inexpensive form of insurance. After booking a visit for your son or daughter, we'll take an impression of his or her upper jaw. This customised fit is essential for maximum protection. We send this impression to our local dental laboratory. Technicians will then create the mouth guard from ethylene vinyl acetate, a strong and highly durable type of plastic. Our mouth guards come in different colours. Select a colour based on your sports team's colour. Typical turnaround? About two weeks. As your child matures and the shape of his or her mouth changes, replacements will be necessary. We recommend bi-yearly checkups with one of our Ranford Road dentists to insure proper fit and function.
Make an Appointment
Contact us today to book an impression appointment for your child. Review the custom colours available. CONTACT US
---
Mouthguards Canning Vale Thornlie, Southern River WA | (08) 9455 7388