Children's Dental Care at Ranford Road Dental Centre
Child Friendly Canning Vale Dentistry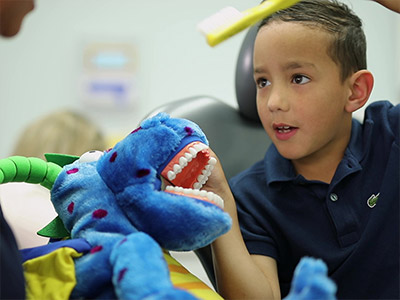 A child's health and wellbeing are important to every parent. When it comes to children's smiles, early dental care can set your son or daughter up for a lifetime of optimal oral health and self-confidence.
Finding the Best Dentist for Your Child
Our caring and compassionate dental team enjoys seeing children of all ages, making it convenient for your family to receive quality care in one location.
We have a reputation for creating an upbeat, positive environment for our paediatric patients. It's not just our mission to help your child enjoy healthy teeth; we want them to look forward to each visit with us!
Prevention Focused Care for Developing Smiles
Children's mouths grow and develop at a rapid pace. By incorporating early education and establishing healthy habits at a young age, we can help your child avoid common problems like tooth decay and gum disease.
Child Dental Benefits Scheme (CDBS)
Your child could be eligible for up to $1,000 of private dental treatment over two calendar years. This Government program is for children between 2-17 who meet the eligibility requirements. Contact the practice today and provide your Medicare number – we can check eligibility for your child. Read more about the Grow Up Smiling program.
Gentle Dentistry for Nervous Children
Routine dental visits are one of the best ways to help your child become more familiar with visiting the dentist. Starting at an early age, we recommend twice yearly checkups and cleans so that we can evaluate your child's smile development and intervene if the need should arise.
The earlier we can see your child, the better we can help them to avoid common dental problems in the future. We prefer to start seeing children no later than age 2.
We take things at your child's pace, easing them into having an exam, "pictures" (X-rays) of their teeth and a cleaning. Our team offers a gentle approach and great sense of humour, because we prefer to see our paediatric patients leave with a smile on their face.
What to Expect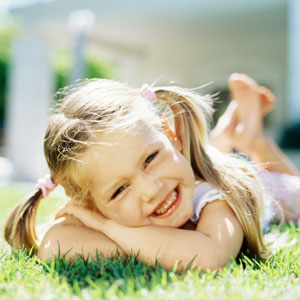 The average paediatric dental appointment lasts somewhere between 20-30 minutes. Like adults, we perform a preventative cleaning, any adjunctive services (such as sealants or fluoride), take necessary X-rays, review brushing and flossing habits and complete an exam. Visits will become slightly longer the older your child is.
Is your child due for their dental checkup? Book online today!
CONTACT US
---
Children's Dentist Canning Vale Thornlie, Southern River WA | (08) 9455 7388