Fillings at Ranford Road Dental Centre
Canning Vale White Fillings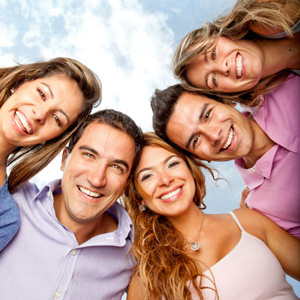 Treating tooth decay is more efficient than ever, thanks to modern and minimally invasive white fillings. Unlike traditional metal restorations, composite fillings match the colour of your natural teeth and require less alteration to your healthy tooth structure. They can be placed throughout the mouth, including smooth surfaces and visible front teeth.
Advantages of White Fillings
Compared to silver fillings, composite restorations are:
Free of mercury
Aesthetically pleasing
Less invasive to your tooth structure
Safer for tooth enamel during temperature changes
Improving Your Smile's Health and Appearance
It's best to treat cavities early, so that healthy enamel can be preserved. Thanks to the bonding capabilities of white fillings, it's easier to place restorations in areas of developing decay without altering a large portion of the tooth.
When you choose white fillings from Ranford Road Dental Centre, you can talk and smile confidently without worrying whether other people will see that you've had dental work completed.
In some cases, we can replace your older metal fillings with white ones to improve your smile's aesthetic needs.
Do White Fillings Really Match Your Teeth?
Yes. Our composite restorative materials come in a variety of shades and hues, allowing us to custom match your new filling to the colour of the tooth around it. If your restoration is visible and you are considering whitening your teeth at a later time, it is best to place a temporary filling and bleach your teeth before the permanent restoration is placed.
Symptoms of Tooth Decay
Cavities are bacterial infections that erode tooth structure and can spread to adjacent teeth. Some of the most common symptoms to look for include:
Sensitivity when eating or drinking certain foods
Rough surfaces that you can feel with your tongue
Noticeable discoloration, holes or dark areas
Dark shadows around the edges of older fillings
Want to Learn More?
Some cavities are completely asymptomatic, that is they don't hurt at all. Diagnostic X-rays are taken on a semi-routine basis during your preventative care appointment so that we can screen for tooth decay in its earliest stages. Book your exam online to get started.
* Any surgical or invasive procedure carries risks. Before proceeding, you should seek a second opinion from an appropriately qualified health practitioner.

---
White Fillings Canning Vale Thornlie, Southern River WA | (08) 9455 7388