Dr Maria Hui (Dentist)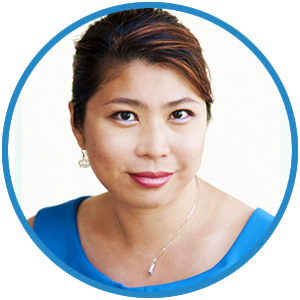 Maria completed her dental degree with first-class honours at the University of Western Australia graduating at the top of her class. Over her years of training, Maria has won numerous awards in pathology, fixed prosthodontics, removal prosthodontics, and restorative dentistry. In addition, she has also been awarded the Australian Dental Association prize as well as the Royal Australasian College of Dental Surgeons Prize in recognition of outstanding academic achievement.
Maria became a part of this clinic's family in 2008 and has been a true asset to this surgery. Her interest and impeccable standards in restorative work, implants, extractions, and general family dentistry have made her a staple dental practitioner for many families in and around this area, as well as far beyond. She also has much experience in treating FIFO patients, especially where a lot of work needs to be done in lengthy, single appointments. She coordinates treatment to suit the rigors of the FIFO schedule.
On her days off from private practice, Maria is also a clinical tutor at the University of Western Australia Dental school, teaching dental students how to perform dental work on real patients. Maria also attends many continual professional education courses both domestically and internationally to keep her abreast of the ever-changing dental technologies and procedures.
Outside of Ranford Road Dental Centre
Outside her life as a dentist, Maria is a big fan of tennis and follows it religiously. She also enjoys golf, rollerblading and sitting in cafes people watching. Apart from all this, Maria has a deep appreciation for caffeine and enjoys cooking, which she believes is "the art of living." She is also an avid reader and enjoys collecting books (i.e. the old-school paperback and hardbacks — not so much the electronic ones!). Maria also loves music and believes in the relaxation that it brings to patients during dental procedures. She will most likely have an iPod playlist going in her surgery so if you don't like her music, make sure you bring your own!
---
Ranford Road Dental Centre | (08) 9455 7388